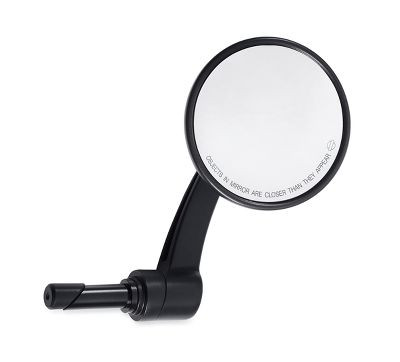 KIT,MIR,H-BAR,END,RH
Part #56000133
₹ 8,445.00
---
Right hand mirror.
Adjustable for maximum rear visibility. Can be positioned above the bar or in some configurations, below the bar. When positioned below the bar, the right hand mirror is used on the left side.
Includes hardware required to fit both 7/8" or 1" bars.
Right and left mirrors are sold separately.
Made in the USA.
Please advise us of your size requirements in the Additional Comments section of the form
If you would like us to reserve it for you please add it to your reservation list.
---
Back to previous page